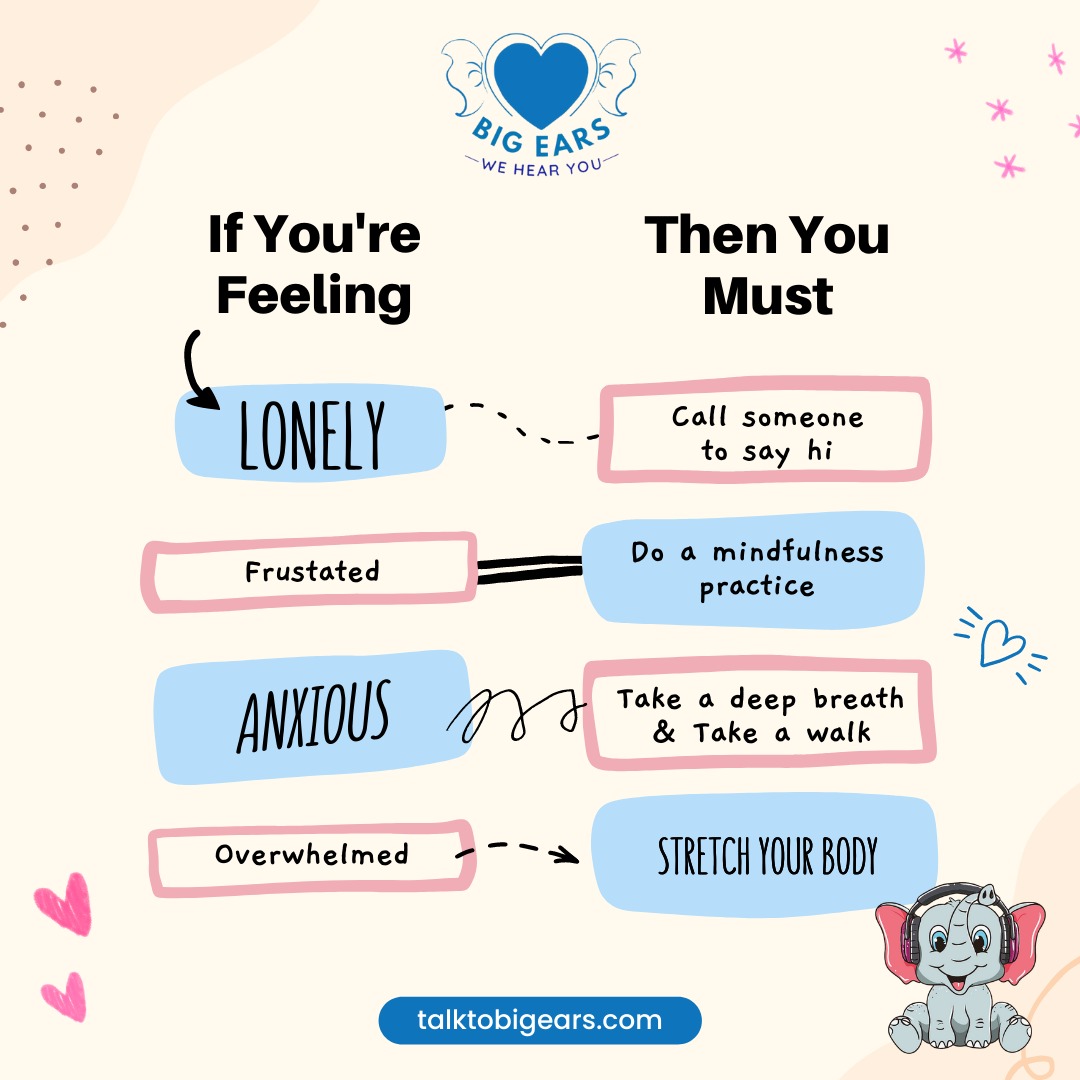 Listening Buddy
When you need to talk to someone to get clarity and a grip on your emotions and fears, Talk to Big Ears brings to you a Listening Buddy. We are a shoulder you can cry on or an empathetic listener. We hear you out patiently and without judgment. That is the boost you need in life at a crucial juncture to start the process of healing or finding solutions.
It's important to remember that you can overcome anything. You deserve to feel happy and fulfilled, and there are some steps that you can take to get there.  Sign up and Register on this website and Call us at +91 9911977844 10 am to 6 pm Monday to Saturday. For appointments Whatsapp 9911977844
#ListeningBuddy 
Follow us on Instagram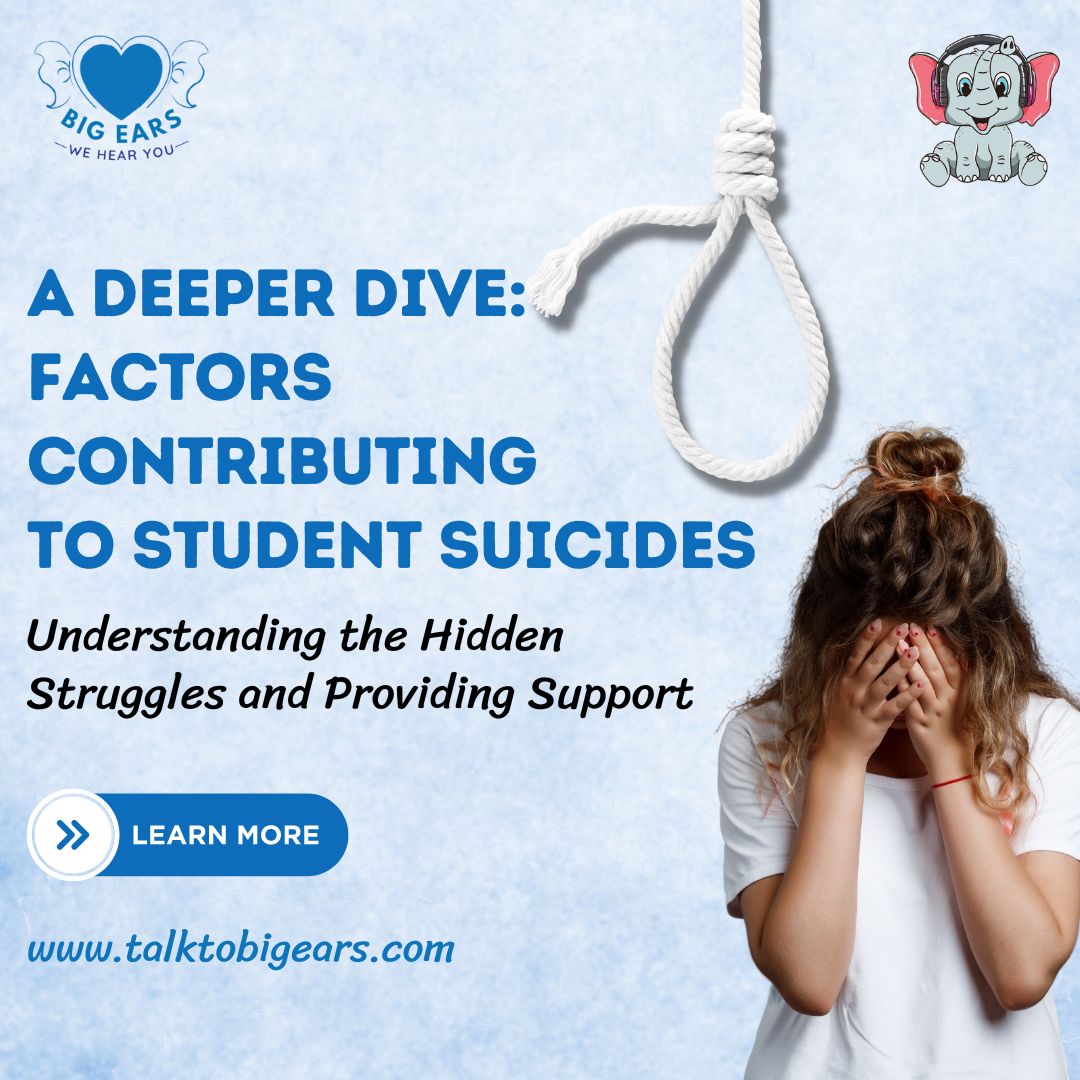 A Deeper Dive: Factors Contributing to Student Suicides
In this blog, we will take a look at the reasons why students commit suicide as well as how we can help them.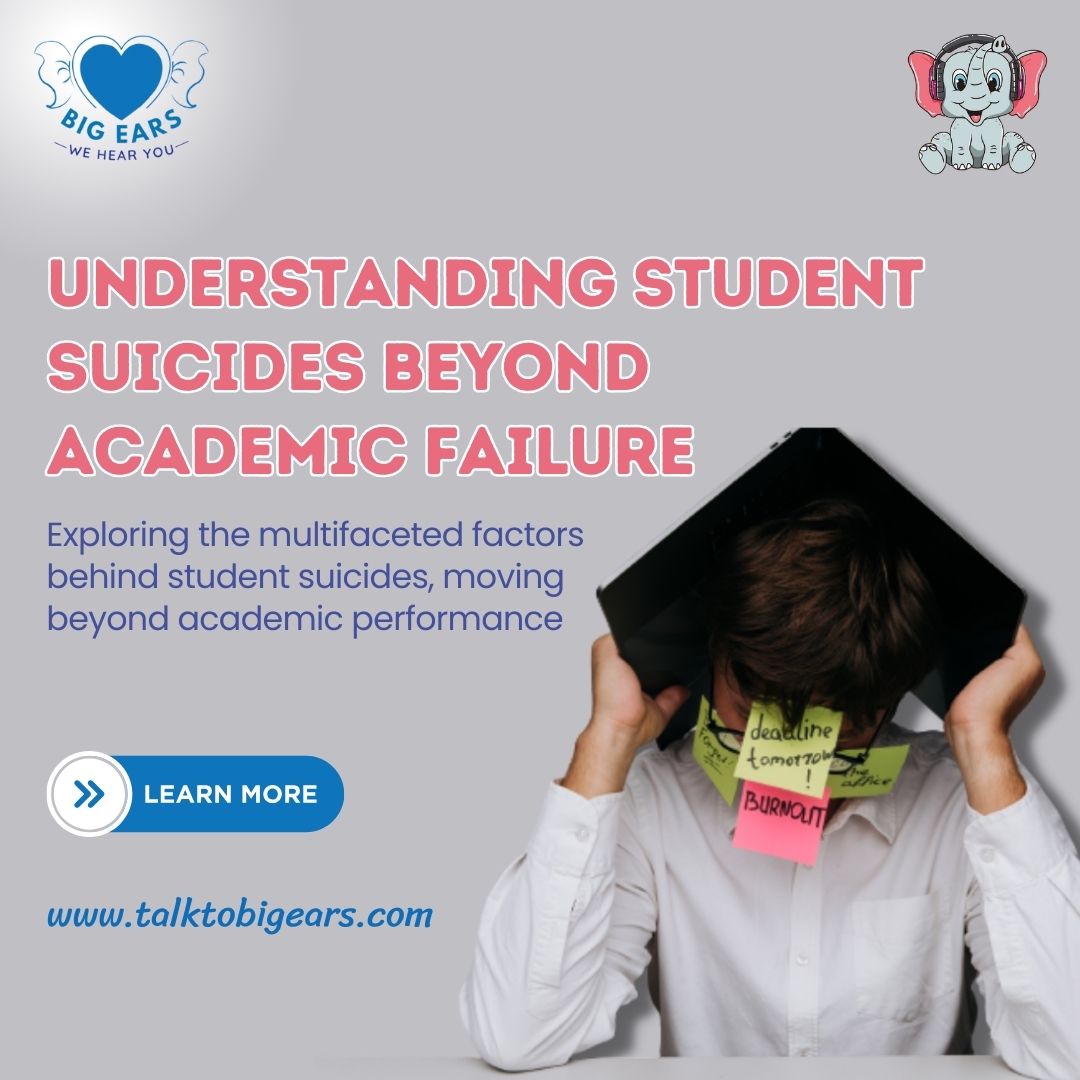 Understanding Student Suicides Beyond Academic Failure
Underneath the headlines about student suicides is a more complex story that goes well beyond academic achievement.
We Hear You, is an emotional first aid call in service available.