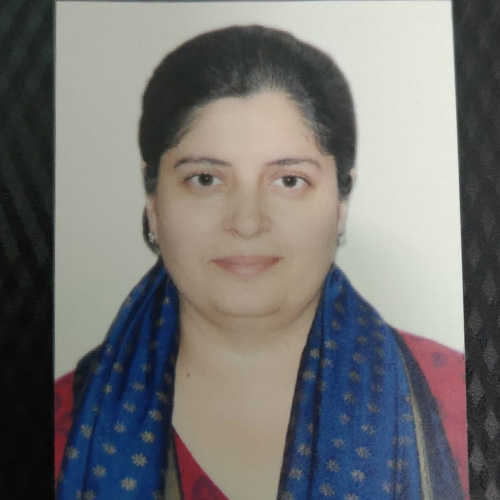 Anjali Gogia, Founder Partner
Anjali believes that Empathy is the Human Value that has the ability to change the world into a better place. She has gone through a string of personal losses and challenges over a few years. Talking about those experiences with an empathetic listener helped her to overcome the traumas and find peace and strength to move on with confidence and self-love.
Anjali is an MBA in Human Resources from Symbiosis Pune and is an entrepreneur with more than 20 years of experience in starting and running her own company. Having undergone courses on Psychological First Aid and Mindfulness Practitioner, she decided to launch Talk to Big Ears, to provide a safe, non-judgmental, and empathetic listening experience to help callers overcome their difficult situations and start their journey towards healing.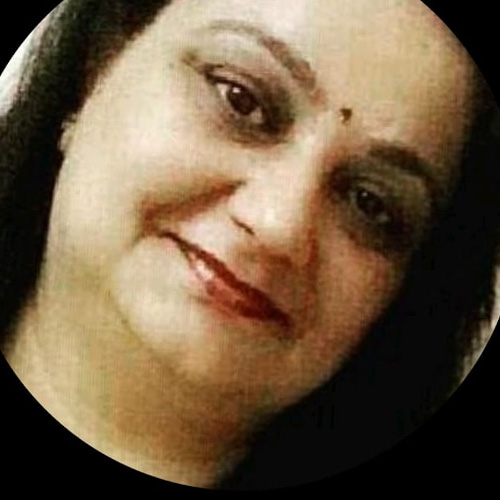 Bhavna
Certified POSH trainer, Certified Psychometric test professional, Life coach, Therapeutic Art Life Coach, certified Emotional intelligence practitioner, certified NLP associate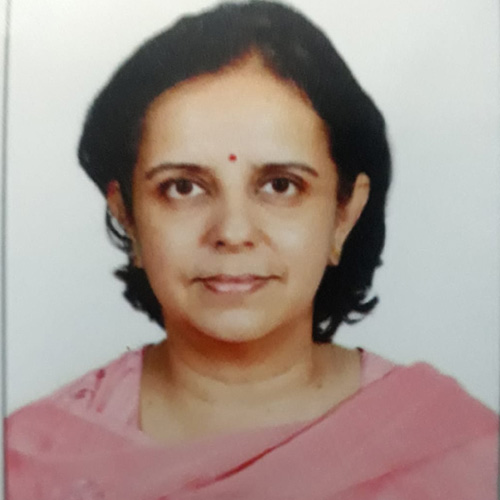 Dr. Dharini Mishra
Dr. Dharini Mishra has been a civil services officer, who served in various senior capacities in the Govt. of India.
She holds a Ph.D. in Human Development from Delhi University.
She took early retirement from Govt. service and now works as a therapist and special educator for children with autism.
Dharini has the desire to help others by sharing her own experiences with grief and loss.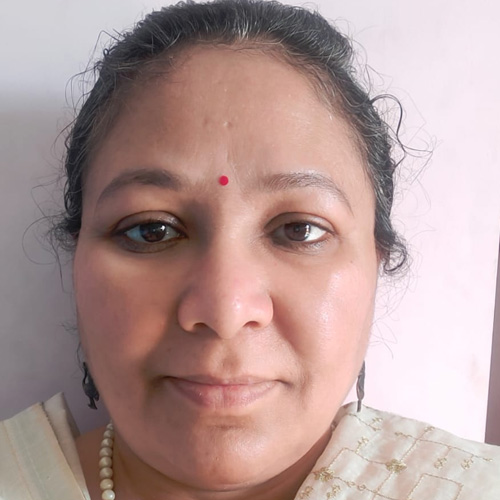 Anuradha Joshi
Anuradha Joshi is part of the Executive Team at Talk to Big Ears. She is a social impact professional leading Operations, Program Management, and School Leadership. She brings Software Engineering, analytics, systems thinking, and knowledge of Information & Communications tools to teams and organizations.
when i called Big Ears i was very depressed and lonely after talking to a listing buddy it made me feel better about my self and made me realise that talking about my feelings helped me feel much better and positive.
Big ears is truly big in all aspects. More than just lending an ear, they touch your core too. By listening more they give u a chance to listen to yourself too and this becomes the starting point for a change in the way u start looking at all your issues. For me, they have been more of a guide, a friend and truly a life changer. I will highly recommend anyone with internal conflicts to talk to them.
I chanced upon this Talking service in the middle of a job issue. As I spoke about my issue, the Talk to Big Ears buddy kept on assuring it was going to be alright. The Listening buddy's calm demeanor and speaking style calmed me down. I was ready to face the issue at hand quickly after the call
Many thanks for the session today.
It was a great session – lot of colleagues came back to me to thank you for your time. I have shared your co-ordinates as given in the last slide so some people may reach out to you.
Once again, many thanks for your time and for helping us on our wellbeing journey.
Thank you and regards,
Thank you once again for taking the time out for a session with us last week. It was an engaging and useful session and we have had overwhelmingly positive feedback from colleagues who attended. We have had feedback saying how helpful the session was, how useful the exercise was and how fabulous the takeaways from the session were. A big thank you once again and hope to see you soon again for more such sessions. Also highlighting feedback received from one of our colleagues below.
It is really nice that mental health is a priority for our organisation and appropriate measures are taken to address it. In the session both Anjali and Dharini elaborated probably the two most critical things responsible for good mental health - presence of a good connection between our emotional states, and instituting a daily routine that supports our long term goals which build resilience. The first was done through the younger self exercise and second was shared in terms of having a routine to minimise dissipation of energy in small decisions, eating well, regulating the sleep cycle and physical activity. It was good overall and I am sure they would have shared more if we had world enough and time.
Actually, I called via the app just to try the service. It was easy to connect. The service is available all day long. I discussed a close friend's situation. I was being affected by his anxiety to crack the exams. I heard that I will be okay. It's valid to be affected by people around us. Later, my friend also called the Big Ears buddy. Thank you, Team!
Meet our team| Talk to Big Ears